Many believers are struggling to walk in on supernatural peace.
Today people allow the storms in their life to keep them from living the life that God is truly wanting them to have.
When the storms and problems in life come our way, we must understand that to be truly successful our faith and our confidence must come from God and God alone.
Having a relationship with God only comes from spending time with God.
John 4:24
God is a Spirit: and they that worship him must worship him in spirit and in truth.
Our born-again spirit must communicate with God.
It is a relationship like no other.
Philippians 4:6
Be careful for nothing; but in every thing by prayer and supplication with thanksgiving let your requests be made known unto God.
The word careful means to be anxious: experiencing worry, unease, or nervousness, typically about an imminent event or something with an uncertain outcome.
When we have the word of God in the relationship with God we are not to be burdened with worry or concern how a certain situation is going to turn out, because we had turned it over to God and God alone.
You and I today cannot afford to help God, God certainly does not need our help.
He simply wants us to trust him and know that he is going to bring out the very best outcome to our best interest.
Therefore, it's so important to understand what the will of God is for us.
This first explains we must take her problems and needs to the Lord in prayer.
If we are anxious, we have not thrown our problems over to the Lord in prayer.
We can really gauge where we're at by the words that we are speaking out of our mouths.
In a sense, it's almost like a compass that we can gauge our life by.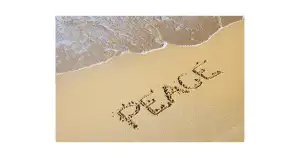 If you notice that all our supplications are supposed to be made with thanksgiving to God.
This is very crucial.
Sometimes people just tell the Lord about all the problems, and we call that prayer.
That really is just complaint.
But when we voice our needs and concerns to the Lord and wrap them with thanksgiving that moves us over to the realm of faith.
If there is no thanksgiving in the prayers that we pray, then we aren't abounding in the faith.
Colossians 2:7
Rooted and built up in him, and stablished in the faith, as ye have been taught, abounding therein with thanksgiving.
When you look at what Paul said that we are supposed to give thanks when we make our request to God, it's really outstanding when he's trying to get across to us.
A request is something that we've asked for, but he had not received.
A request is something that we've asked for, but we have not received it yet.
We are not going to ask something from God that has already happened.
We are supposed to thank the Lord for doing things, but for he does them. That's what the Bible calls faith.
If you notice we are supposed to use prayer and supplication.
We look at the word prayer a lot of prayer and supplication, i.e., Asking for something.
If you look at the Greek word PROSEUCHE, it actually means worship.
But this verse is trying to say is that we need to be praising the Lord, which moves us in the faith, and then make our supplication to our heavenly father.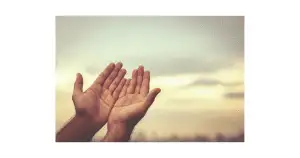 If you find yourself in need of prayer today, you can give me a call at 937-966-0015.