God wants us to prosper and be in health in every part of our life.
The word of God is the final authority.
If we look at our natural circumstances, we cannot move forward.
Sometimes we are experiencing symptoms in our bodies that are real from a natural point of view.
IE: Pain, tumors, headaches, issues with our mind. Ragging thoughts.
However, if we want to receive a real manifestation of God's healing power, we must use the word of God as our source.
This mindset takes real discipline and a deep relationship with God. We cannot count on a 5-minute devotion to see us through.
We have, and I like saying that we get to spend time with God.
How do we get to know God?
A: We spent time in his word.
B: We have daily communion with him. Talking to him and spending time in prayer.
We must do this. We must make time for God. I have heard many people say they do not have time to study and pray. We must do this if we want to be successful in our lives and reach others.
Romans 10-17
So then faith cometh by hearing, and hearing by the word of God.
What type of things are we listening to?
We need to speak the word over our life.
When we have a problem or crisis in our life, what do we turn to?  We Must turn to the word if we want to see a positive outcome.
Jarius Daughter
Mark 5-22-24
And, behold, there cometh one of the rulers of the synagogue, Jairus by name; and when he saw him, he fell at his feet,
And besought him greatly, saying, My little daughter lieth at the point of death: I pray thee, come and lay thy hands on her, that she may be healed; and she shall live.
And Jesus went with him; and much people followed him, and thronged him.
When Jesus heard the story of the man's daughter that was at the point of death, he had no doubt that God was going to use him to heal this man's daughter.
It is interesting what happened at this point on the way to heals the daughter of Jairus. Jesus was interrupted by a lady that needed a miracle herself.
I believe Jairus was in a big hurry. His daughter was on the verge of dying. I think Jairus could of been angry with this women. However, Jairus held his peace.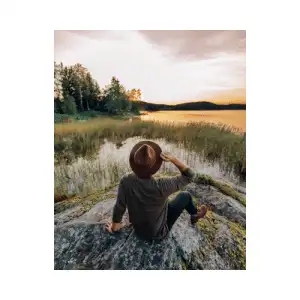 We must understand is that there are others that need a miracle and answers to their problems besides us.
And a certain woman, which had an issue of blood twelve years,
And had suffered many things of many physicians, and had spent all that she had, and was nothing bettered, but rather grew worse,
When she had heard of Jesus, came in the press behind, and touched his garment.
For she said, If I may touch but his clothes, I shall be whole.
And straightway the fountain of her blood was dried up; and she felt in her body that she was healed of that plague.
And Jesus, immediately knowing in himself that virtue had gone out of him, turned him about in the press, and said, Who touched my clothes?
And his disciples said unto him, Thou seest the multitude thronging thee, and sayest thou, Who touched me?
And his disciples said unto him, Thou seest the multitude thronging thee, and sayest thou, Who touched me?
And he looked round about to see her that had done this thing.
But the woman fearing and trembling, knowing what was done in her, came and fell down before him, and told him all the truth.
And he said unto her, Daughter, thy faith hath made thee whole; go in peace, and be whole of thy plague.
Verse 26 talks about how the women spent all she had. She had nothing left.
Do you think people do this today with their health issues and problems? Sometimes people through money at a problem that only God can fix. While some of these ways may work, they are not long-lasting as the word of God is.
I will continue to talk about this topic in the next post.