How can I get God to heal me?
This is an interesting question that some of us may have from time to time. Especially, if you're sick or if you have the disease that needs a move of God in your life.
You ask some people this question, you will get a wide variety of answers. Here are some of the responses you should expect to receive.
You never know, what God will do.
I had a family member that died from that.
God's stopped healing people years ago.
While some people have good intentions, these statements cannot be true, because the word of God, says something entirely different.
One of the things that we must understand that is that the word of God is the will of God.
In this article, we are going to look at some examples from the word, regarding healing.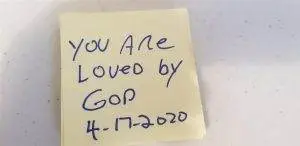 Jesus healed the woman with the issue of blood
I really love the example from the word of God about the woman with the issue of blood. When you read the story, and you see that she put a lot of faith and trust in the natural. She had spent much money on doctors. In fact, the word says even after doing this, she got worse.
One of the things I find interesting is that, even people that are millionaires and billionaires, people who have unlimited resources, can still not find healing.
25 And a certain woman, which had an issue of blood twelve years,
26 And had suffered many things of many physicians, and had spent all that she had, and was nothing bettered, but rather grew worse,
27 When she had heard of Jesus, came in the press behind, and touched his garment.
28 For she said, If I may touch but his clothes, I shall be whole.
29 And straightway the fountain of her blood was dried up; and she felt in her body that she was healed of that plague.
30 And Jesus, immediately knowing in himself that virtue had gone out of him, turned him about in the press, and said, Who touched my clothes?
31 And his disciples said unto him, Thou seest the multitude thronging thee, and sayest thou, Who touched me?
32 And he looked round about to see her that had done this thing.
33 But the woman fearing and trembling, knowing what was done in her, came and fell down before him, and told him all the truth.
34 And he said unto her, Daughter, thy faith hath made thee whole; go in peace, and be whole of thy plague.
Can you imagine what she must have felt like? She wasn't a problem for over 12 years and then she heard of Jesus. Jesus totally healed her body.
This issue of blood consumed her life for 12 years. Day by day, she had a deal with this problem. When you think about it, the resources they had available back then, as ladies have them now.
Let's look at some of the points from this lady with the issue of blood.
She had an issue of blood for 12 years.
She put her faith in doctors.
She spent all her money that she had. She did not get better, but she got worse.
When she heard of Jesus, she was made whole.
When she was made whole, she was totally free of any physical issue.
What an awesome story this is from the word of God.
Is there something you're dealing with today?
Is there something that you need God to do today for you, when it comes to healing?
Jesus healed the woman which had a spirit of infirmity for 18 years
The Word of God talks about Jesus healing the woman who had a spirit of infirmity for 18 years. The word says she was bowed together and she could not lift up herself. Basically, she was in a state where she was dependent upon other people.
Luke 13:11 – 13
And, behold, there was a woman which had a spirit of infirmity 18 years and was bowed together, and could not in no wise lift up herself.
And when Jesus saw her, he called to her, and set on to her, Woman, thou art loosed from thine infirmity.
And he laid his hands on her: and immediately she was made straight, and glorified God.
This is just another example of impossible situations in the natural. However, when God gets involved in our situation, he's able to move mountains.
There are so many people that are struggling with illness today. However, God has a better plan for them. God has something greater for you and I today. Our answers to sickness and disease are found strictly in the word of God today.
Jesus heals the 10 lepers
Leprosy was something that Jesus dealt with in the word of God. Leprosy is a skin disease. People who have leprosy were often outcast from society.
As Jesus was going about teaching and performing miracles, he ran across 10 men that were lepers.
They made a statement to Jesus, that I think is powerful. They told Jesus to have mercy on them. They wanted Jesus to show them compassion.
Luke 17 – 12 – 19
And as he entered into a certain village, there met him 10 men that were lepers, which stood afar off:
And they lifted up their voices, and said Jesus, Master, have mercy on us.
And when he saw them, he said unto them, Go shew yourselves unto the priests. And it came to pass, that, as they went, they were cleansed.
In one of them, when he saw all that he was healed, turned back, and with a loud voice glorified God,
And fell down on his face at his feet, giving him thanks: and he was a Samaritan.
And Jesus answering and said, Were there not 10 cleansed? But where are the nine?
18 There are not found that returned to give glory to God, save this stranger.
19 And he said unto him, Arise go thy way: thy faith has made thee whole.
The word really doesn't say how long these men were in the situation. However, whether it was a week or many years, they were in a situation that was uncomfortable.
How would you and I deal with that? If we had a deal with leprosy? I would hope and pray that I would have something to turn to. You and I today my friends have the answer, and that's found in the word of God.
God heals all diseases
For me to make that statement, takes a lot of confidence. How can I be so confident?
I am glad you ask that question. When you and I work a job, there are things that we received from working this job.
Salary
Insurance
Vacation
Promotion
These are some of the reasons we work a job. We must take care of are in obligations in the natural. We have health insurance available to us, if we must go to the doctor. We also need some time off from time to time and that's why we get a vacation. Then at some point in our careers we want to move up the ladder for something better.
When we serve God, there are things that God wants us to have, because we are his children.
Psalms 103 – 1 – 3
Bless the Lord, O my soul: and all that's within me, bless
Bless the Lord: O my soul, and forget not all his benefits:
Who forgiveth us all thine iniquities: who healtheth all thy diseases.
It is clear from the Scripture and that God talks about forgiveness of sin in the same light he talks about healing all our diseases.
I don't know what you're going through today. However, one thing for sure that you and I must understand is that God wants us well.
There are many people that are dealing with problems that cannot be fixed, except that God intervened.
As I'm writing this on Sunday, December 2, 2018, I want to pray with you and believe with you for the manifestation of your healing from God.
Healing prayer for you
Father, I come to you today, thinking you and praising you for your wonderful word that you have freely given each one of us. I think you for your healing power. I thank you that you're not a respecter of persons.
Father, I know my situation is not too hard for you to handle. I simply today and trusting and believing that you are going to take care of every healing that needs taking care of today.
Father, I pray for those who have cancer, I pray for a miracle healing from cancer this day.
Father, I thank you for those who need healing for sure diabetes, and that I'm speaking right now to their pancreas and that their body is going to be generate and that they are going to know that they were touched by the master's hand.
Father, I pray for those who have lupus, I think you God that, they can truly name by the stripes of Jesus that they were healed. Nothing more needs to be said. Lupus your done move right now in Jesus name. Be healed this day.
All these things today that I'm praying for you for, I believe and receive in Jesus name with you.
Final Thought for today
As I close today, I just wanted to encourage you to get into the word of God for yourself and see exactly what God is saying to you today, regarding your healing.
I can tell you from personal experience, that this is the only way that truly that God's going to be able to speak to you in a great in a mighty way today.
If you need prayer today, you're more than welcome to give me a call, call at 937 – 550 – 6433. For some reason if I don't answer the phone, please leave me a voicemail, I will get back to you.
Today, you may be at the lowest point in your life, I have good news for you today. There's no way to go, but up. But you must get the Heavenly Father involving your situation and his son Jesus Christ.
They love you more than anything and they want the very best for you today.
I will talk to you soon my friends.