The word of God is the will of God.
There can be no dispute of this back if we are going to receive God's best.
There can be no debate of this if we are to walk in the fullness of God.
The Bible says in several verses how God takes care of us.
If we are to know the word of God we must spend time with our Heavenly Father and neck includes spending time with God and prayer and blessing in studying his word and this is how God speaks to us.
When we are in a position where we're walking with God the way that we are supposed to great and mighty things will happen and we have to understand that a grid not walking where God wants us to do it could affect our relationships in the natural.
God does take care of his kids.
God will meet you at your point and need.
Philippians 4:19
1 Peter 5:7
Philippians 4:6 – 7
These three scriptures alone are so powerful.
The Scriptures talk about how we cast our care to him for he cares for us and that if were not anxious that we will receive the full manifestation of God's power.
It also tells us that he's got supply our every need, lack, anything that our natural lives need, that God supernaturally is a supply that is we put our faith in our trust in our confidence in him.
I know today am believing in God for something in my life that is very important to me.
Today my mom is in a rehab center and she's been there for a bit over a week and she is set to come home this Friday.
My mom has a few conditions in her body that God has touched and continually needs to be touched.
The main thing is her Chronic Heart Failure has remained stable over the years.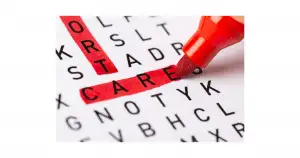 She also has two leaky valves in her heart that the doctor says are getting worse.
My mom has lived a very blessed life.
My mom has always looked out for other people and their needs and always looked at the underdog.
My mom would hear about somebody who has a need, such as not having food.
She would make sure they were taken care of, but preparing a meal for them
Today, my mom needs the supernatural miracle and that's what I'm standing on today.
I don't want my mom to suffer mentally or physically.
I believe that we serve an awesome God and God knows exactly what needs and what will transpire.
The main thing is I noted that the Bible says that if we ask anything according to his will, he hears us and we know that if he hears us we know that we have the petitions that we desired of him
I will write more in the days to come about the situation with my mom because I think it might be helpful for other people to understand that they are not alone.
I know that there are times when I've not walked in the fullness of God and word the way that I should have.
I am not really sure what you are going through today but I want you to understand that God loves you I love you.
Remember there's nothing impossible with God because with God all things are possible to him that believes.
I bless you today and I encourage you to get into the word of God and see what God says to you about your situation and circumstance.
If you need somebody to pray with you today, please fill free to give me a call at 937-966-0015.
Have a blessed day my friends
I love you and most importantly God loves you!!!